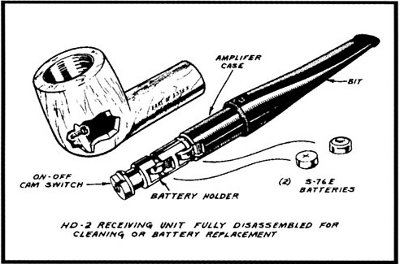 The Art of Manliness
looks at 15 real-life spy gadgets from the Second World War and the Cold War. Small wonder that the man who was the inspiration for Q was unimpressed by his fictional successor's work.
As a side note, one bit of trivia they missed was that some of the maps printed on silk were made with invisible ink and passed off as handkerchiefs. The downed pilot could make the map visible using a chemical that he was guaranteed to have with him in unlimited supply. Though it did make the map smelly.