It's amazing how one little thing can annoy you to distraction like a caraway seed caught in your teeth.
The First Men in the Moon
is one of my favourite
H G Wells
novels and
Ray Harryhause
n films, so it isn't surprising that
this
caught my eye in a Wikipedia article on spacesuits in science fiction:
The film depicts the 1960s astronaut spacesuits as run-of-the-mill film prop spacesuits with a 1960s-type aqualung cylinder each instead of a NASA-type life support backpack.
Leaving aside the question of how the blazes the costume designers were supposed to get their hands on a "NASA-type life support backpack" in 1964 when NASA didn't even have them, I couldn't believe that the writer claimed that these:
From Wikipedia


were "run-of-the-mill film prop spacesuits".
NOT a prop.
Sorry, Lads, but these didn't come from the costume department. Even when I was a kid with too much time on my hands, I knew that these are, in fact,
British high-altitude pressure suits
of the sort intended to be used aboard the TSR-1.
That's the trouble with Hollywood: You sweat blood over authenticity and nobody even notices.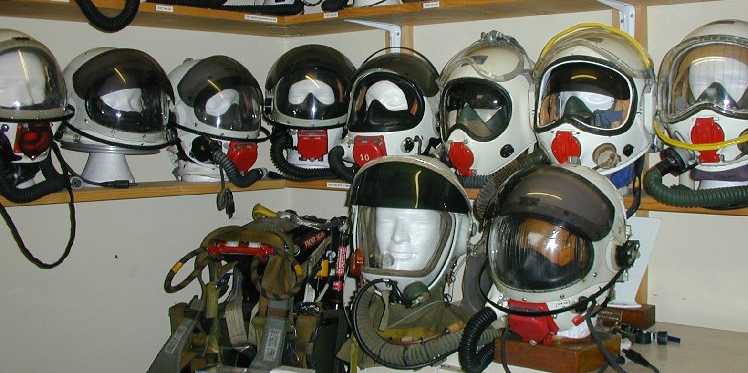 By the way, if these helmets from the link page look familiar, it may be because you've also seen a dolled up one on the flight deck of the commercial transport
Nostromo
.